Gordon Ramsay Hired as Newest Cafeteria Chef, Appeasing Students Dissatisfied With Lunch Food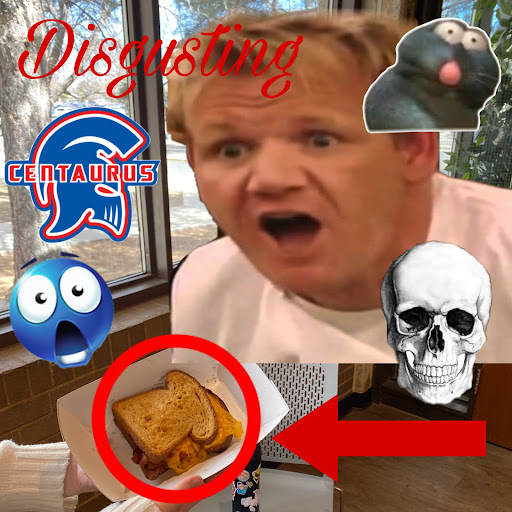 This article was produced as part of our annual satire edition, and is entirely satirical. 
In a remarkable and unexpected turn of events, the Centaurus High School administration announced earlier this week that the school has just hired media personality and renowned chef Gordon Ramsay as their newest employee. 
Throughout the United States, students from coast to coast constantly complain about the subpar quality of their daily lunches. Food programs in schools have historically suffered from a severe lack of proper funding. This funding has experienced improvement in recent years, but cafeteria staff and students alike continue to struggle under federal, state, and personal financial scarcity.
As a school under Boulder Valley School District, Centaurus is fortunate enough to have a higher budget than some American counterparts. Administration has used this money to hire acclaimed Chef Ramsay, hoping to improve lunch service and ultimately appease dissatisfied students.
Centaurus seniors have experienced the school's lunch food most frequently and hold varying opinions on its quality. Upon inquiry, Jenny Canul (she/her) said, "The school food needs to get better. The pizza is really greasy. I don't think Gordon Ramsay would approve."
Contrastingly, Ash Ellis (she/they) said, "Well, obviously, it's fine. It's a bit too high quality. We need to go to military-grade food. We just need calorie-dense, edible something. If it's good enough for them, it's good enough for us." 
Gordon Ramsay aspires to maximize Centaurus lunch service by preparing daily lunches himself as the food department's newest chef. Ramsay told The Warrior Troll, "Tackling lunchroom food has always been a dream of mine. I'm just (bleep) itching to get my hands on this school. My Centaurus-special lobster bisque is going to be so (bleep) delicious, you won't know what's hit your (bleep) mouths! I've been fancying a fresh project to begin, a new ambition, and becoming a lunch lord at a random American high school I've never (bleep) heard of before seems like the perfect one to start."
Ramsay has already instated menu plans that will ensure every Centaurus lunch is a luxurious, four-course meal. "After a long morning of schoolwork, these kids deserve nothing less than some posh (bleep) nosh," he commented. The chef recognized with three Michelin stars has featured many of his website's recipes in his Centaurus lunch menus, including entrées such as "roast beef with caramelized onion gravy", "kicked-up Portuguese bifana", "'Nduja stuffed chicken with Calabrian honey, roasted potatoes & crisp greens", and meat-free options like "ricotta gnudi al limone with spring vegetables".
The aforementioned seniors also shared their feelings about Gordon Ramsay's plans for Centaurus. In an unexpected choice of words, Jenny Canul (she/her) said, "[I feel] Very calm and very special. I will praise the school forever."
Katie Tobin (she/her) said, "I feel loved, but I really hope they don't get rid of that really nice lunch lady because she knows my name, and I love her, and she's my queen."
With a tone of deep distress, Charlotte Staniforth (she/her) said, "Is he going to scream at us? If I pack a sandwich and he sees it, is he going to start screaming at me?"
Ash Ellis (she/they) said, "Gordon Ramsay is the wrong direction and the wrong choice."
As Centaurus prepares to welcome Gordon Ramsay into the cafeteria, the staff and student body can rest assured that he will do his very best to improve lunch service alongside all of the very nice lunch ladies—none of whom will have to give up their apron to make room for his entrance.
Update: Unfortunately, after merely one day of employment, Gordon Ramsay has resigned from his position at Centaurus due to what he described as a "(bleep) abysmal budget". Though Centaurus offered a more generous salary than what some less affluent schools would be able to offer, Centaurus simply could not satisfy the insatiable Chef Ramsay.