Scarily Spectacular Centaurus Costumes
With Spooky Season over, it's a great time to reflect on the extravagant costumes we had at Centaurus this year! From wizards to Jesus, we had a huge assortment of hilariously creepy costumes that are sure to put smiles on faces or scare you to the core!
Starting off strong, we have Mr. Mason as Hagrid! Mr. Mason really used some Dark Magic to pull this one together. His costume was an amazing ode to actor Robbie Coltrane and also highlights the true spell-casting it takes to plan an amazing Halloween costume: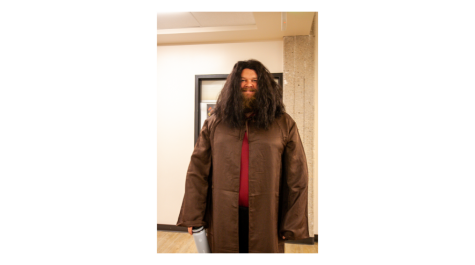 Halloween is truly a time for romance  (if it's in a horror movie) and this vintage couple costume worn by Leo Hannigan and Lucy Taylor, inspired by the hit series I love Lucy, reminds us how timeless Halloween really is: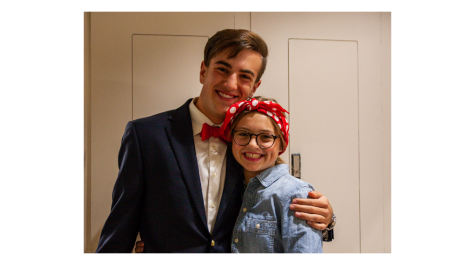 Next up, we have a new costume popping up this year inspired by Top Gun: Maverick! Showing off two very different–– but both very eccentric– –styles of Top Gun, we have Mrs. Wieronski as Maverick, and Isabelle Schmidt and Louis Walker sporting Goose and Dead Goose: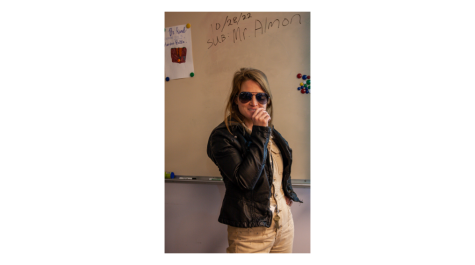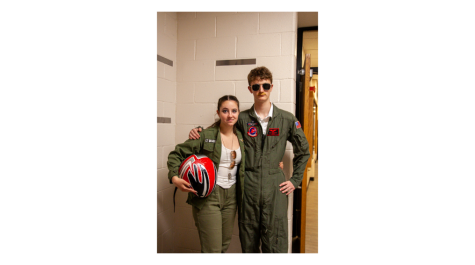 Two more noteworthy costumes were the classic pirate and Jesus! Shown below are Jesse Holtsnider as a pirate and Ethan Mattson as Jesus.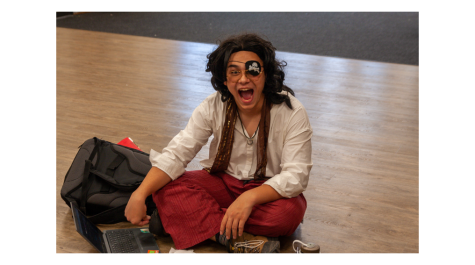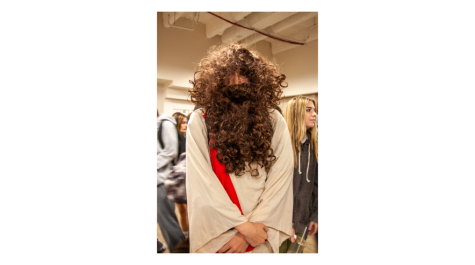 Another costume that really dove into the spooky element of Halloween is this simple apron created by Alban Burke. It effortlessly shows that there is always a simple, but super disturbing, costume lying around everyone's closet. Don't know what to wear for Halloween? Just be a butcher: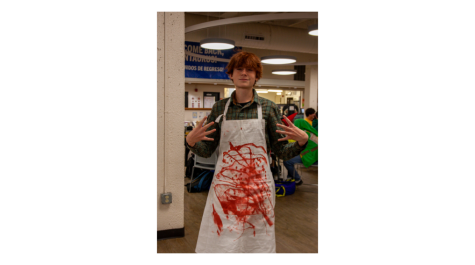 We would also be remiss to not talk about this amazing M&M costume worn by Henry Fischer! Instead of a scary costume, go as something tasty for Halloween!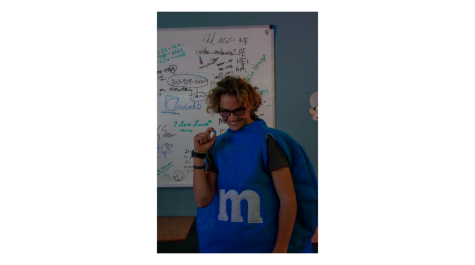 Finally, an honorable mention to this Guy Fieri costume, which was put together by students Lexi Miller and Chloe Whiton. This costume really shows how creative someone can be when it comes to Halloween. :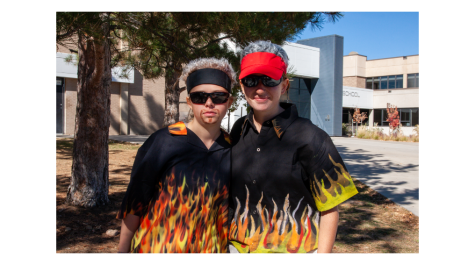 All of these costumes, and many more around Centaurus, really show all of us how simplistic and easy, but also distinctive and unique, our school can be.  
Overall a very successful spooky season and a super fun time. 
Awesome costumes Warriors! See below for more photos.