On Tuesday, October 17, the students of Centaurus High School had the opportunity to meet Colorado's poet laureate, Andrea Gibson, through a virtual visit to the school. During the talk, Gibson passionately performed their poetry, which focused on themes of social justice and climate change, and discussed their life as a professional poet. 
Gibson was young when they discovered their passion for writing. It was a way for them to express themself in a way they struggled to in conversation. However, it wasn't until they were a senior in high school that they began to consider pursuing it further. "I wrote a paper and I got an F on it," they remember. The teacher had thought Gibson plagiarized the essay, though they had not. "When I learned that my teacher thought I had plagiarized the piece that I wrote, that's when I thought, 'Oh! I might actually be good at writing!'" 
This moment jumpstarted Andrea Gibson's poetry career. They studied creative writing in college. Later, when they settled in Colorado, they discovered spoken word poetry, a form of verse that leans into its oral traditions and is primarily spoken rather than written down. "I got involved in the local poetry scene in Boulder and Denver, and I fell in love." 
After a few years of performing at local events, Gibson was invited to stand before national and international audiences. They often performed their poems  in unusual places. "I've toured in a lot of rock clubs… and music venues," they said. In addition to touring, Gibson has written anthologies full of their work. Because of these opportunities, in 2005 they were able to start making their living as a poet full time.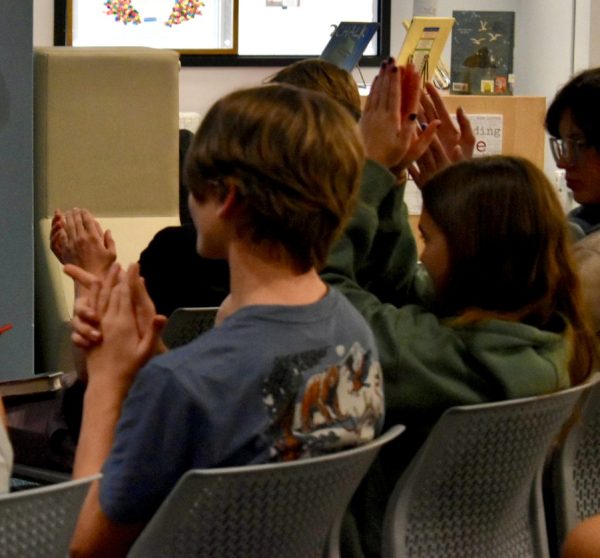 This past year, Andrea Gibson has returned to Colorado, and was chosen as the state's poet laureate. They work to promote the arts; specifically the creation and appreciation of poetry. It is an incredible honor. "I never imagined something like this being a part of my life," Gibson remarked. "I spent probably about seventeen years touring nationally and internationally, and now I have returned home, and it's like a full circle."
Just as Andrea Gibson's failure in high school gave them the opportunity they needed to become the poet and activist they are today, our mistakes provide us chance we need to grow into the people that can change the world.
If you would like to learn more about Andrea Gibson and check out their work, the Centaurus library holds a collection of some of their books, including their latest novel, You Better Be Lightning, which addresses social justice issues.