This year, Centaurus has added a new space to the school. The Wellness Center, which is located in room 207 near the World Language classrooms, is a calming space for anyone who needs a quiet moment. It's filled with comfy beanbags, and has puzzles, coloring pages, and a meditation corner. Students can come during the day to step away during stressful moments.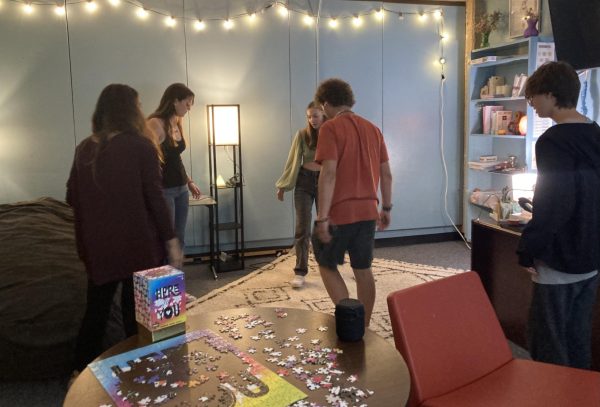 The idea for this space for students was first enacted at Monarch High School, following the devastating Marshall Fires in the fall of 2021. An article by the Daily Camera discusses how Monarch High School's former principal Neil Andersen and its current assistant principal Linda Hubbered brainstormed the idea for a Wellness Center years ago. But with recent events such as the Marshall Fires and the pandemic, the need for mental health support for students has become more prevalent. And not just at Monarch, but across all schools in BVSD. As of September 2023, six high schools have adopted the program. 
The Wellness Center is a tier one support system, which means that it provides universal mental health support for any student in the school. It is run by a mental health advocate – Kelsie Anders – who's job is to create a comfy space for self-regulation.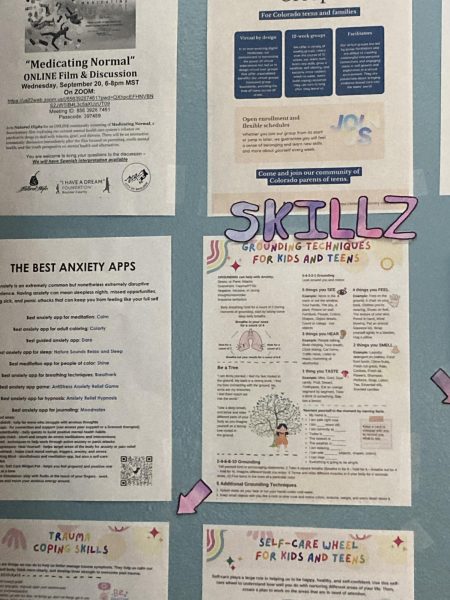 "Specifically it's a space to use coping skills and coping strategies," Ms. Kelsie explained. "[Students] are meant to come in here when they need a mental health moment."
The Wellness Center is open to everyone the entire day. Students are welcome to stop by if they need a moment away from class. Teachers have Wellness Center passes that allow students to leave the classroom and visit the Wellness Center if they need a break. Students are also encouraged to come during their off periods. 
Life can be hard, but it's okay to step away when you need to take a break. The Wellness Center is always open to anyone who needs a calm moment, a place to talk, or a comfortable space to take a breath.