Course Recommendations from Upperclassmen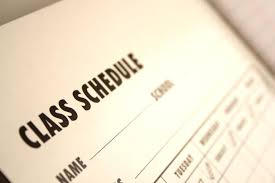 Course selection can be a stressful time for any student. Deciding what class you want to take for the next school year is intimidating, especially with how fast you have to decide. For many students, one of the biggest concerns is if they will actually enjoy the class. Many classes are "the next logical step", but often aren't fun and end up being a drag on the school day. Upperclassmen can be a great resource for course selection, as they can advise on classes that they've found to be helpful down the line, interesting to take, or just fun in general.
Elyse Cutforth, a junior, recommends Biotech Engineering: "You can explore a lot of different fields within engineering and different aspects of bioengineering within one class. It's very hands-on, engaging, and fun, and Mr. Thomas is a cool dude".
For those that are more mathematically inclined, senior Graeme Appel recommends AP Calculus: "AP calculus is a fun and engaging class where you learn about many interesting concepts which can truly be applied to real life. The teachers are all fun and exciting and they know how to teach the material in a way that is easy to understand and fun to master. This class is a must for anyone who enjoys [math] or not and it was one of my favorite classes in high school".
Aerospace is a highly recommended engineering class and a personal favorite. Dylan Greco, a junior, says "It's really fun because you get to build planes and research the process to make a final product. It's super collaborative and a very fun experience to support everyone else. Also, Mr. Thomas is a cool dude".
Seito, a senior, adds "Mr. Thomas is the GOAT".
Alex Rini, a junior, recommends another engineering class: Civil Engineering. He states that "Civil was fun and I was able to learn a lot of new things that I can apply to my future career".
Mr. Thomas teaches Biotech, Aerospace, and Civil engineering, so from these suggestions, it's safe to say that you can't go wrong with a class taught by him.
Leaving the stem world and diving into humanities classes, junior Sadie Schwartz, recommends APUSH with Ms. Senseney, saying that "She makes learning history, and class in general,  really fun".
For LA, junior Logan  Hicks recommends IB LA and other advanced LA courses, saying that "We get to read interesting books with different worldwide contexts and investigate different problems through literary analysis. We also get to talk about it and it's really interesting to hear others' thoughts".
On the other hand, another junior, Troy Welty, suggests instead taking regular LA, crediting the class as being "Super helpful with college essays and learning about the real world", showing how both tracks are useful and helpful in their own ways.
With all these options and more, choosing the class that's right for you can be super tricky. However, getting a good word of advice from someone that's already been where you might go is very helpful. The bottom line is: try to pick the class that's best for you and never feel obligated to take or not take a specific course.