Humanizing Victims of Police Brutality: Tyre Nichols in review
CW: This article contains themes of death and police brutality. There are no graphic descriptions of violence, but if you find these topics especially triggering and choose to read, please proceed with caution.
Who was Tyre Nichols?
Tyre Nichols, born on June 5th, 1993 in Sacramento, California, was the youngest child of his family. He had a passion for skateboarding that blossomed in his childhood and grew throughout his adolescence and adulthood. Nichols frequented the skateboarding community in Sacramento for the majority of his life. Later, he transitioned to the one in Memphis, Tennessee, where he moved just before the COVID-19 pandemic. Nichols credited both of these groups with the formation of his strongest friendships, as well as the birth of his love for photography—especially landscape style.
On Nichols' photography website published with the URL domain "thiscaliforniakid2", he wrote, "Well I mostly do this stuff for fun but i enjoy it very much. Photography helps me look at the world in a more creative way … My vision is to bring my viewers deep into what i am seeing through my eye and out through my lens. People have a story to tell why not capture it instead of doing the 'norm' and writing it down or speaking it … enjoy my page and let me know what you think. Your friend, -Tyre D. Nichols".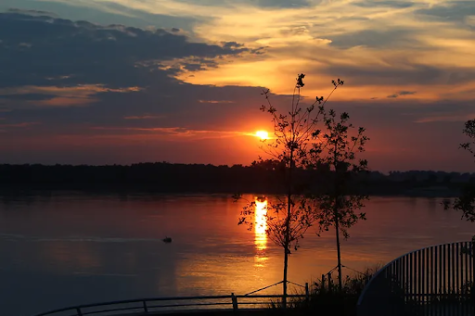 As Nichols' life neared a premature and unexpected end, he was the devoted 29-year-old father of a 4-year-old son. He valued the importance of parenthood; his mother's name was tattooed on his arm to represent how close he felt to her. While post-mortemly remembering Nichols, his mother RowVaughn Wells said, "Nobody's perfect, nobody. But he was damn near … He was damn near perfect."
What happened to Tyre Nichols?
The Memphis police pulled Nichols over on January 7th, 2023 around 8:30 p.m., suspecting that he was driving recklessly. Officers claim that Nichols fled on foot when they first approached him, thus instigating a pursuit, while Nichols' family argue that the body camera footage released to the public shows he did not initially run.
This video documentation of the incident depicts hostile officers pinning Nichols to the ground and yelling phrases like "I'm going to tase your a**" and "I'm going to beat your a**". In reaction, Nichols passively pleads that "he was just trying to get home" and "You guys are really doing a lot right now." He escapes from their grasp and flees following an officer's attempt to use a stun gun on him. 
Later in the footage, Nichols has been reapprehended as an officer kicks him and two others keep him immobilized on the ground. They begin hoisting him up and delivering strikes to his face and torso—one officer using a baton—until he slumps to the floor and is repeatedly kicked again. As this extensive beating continues for about three minutes, Nichols can be heard screaming for his mom at least three times, whom he hoped could hear him from her residence only two minutes away. 
After the police finished battering Nichols, he voiced that he was experiencing "shortness of breath". He was soon taken to Memphis' St. Francis Hospital by ambulance and arrived in critical condition. Nichols was treated by medical staff for three days until he eventually succumbed to his injuries, dying on January 10th, 2023.
How has this incident been addressed in its aftermath?
On January 18th, a little over a week after Nichols' death, the United States Attorney for the Western District of Tennessee announced that the Tennessee Bureau of Investigation was examining Nichols' case and a civil rights investigation had been opened by the FBI Memphis Field Office and Civil Rights Division of the Department of Justice.
Two days later, the Memphis Police Department revealed in a public statement that police officers Tadarrius Bean, Demetrius Haley, Emmitt Martin III, Desmond Mills Jr., and Justin Smith had been fired for violating "multiple department policies, including excessive use of force, duty to intervene and duty to render aid". On January 26th, these officers were indicted by a grand jury and charged with second-degree murder, among other charges including but not limited to aggravated assault, aggravated kidnapping resulting in bodily injury, and official misconduct through unauthorized exercise of power. A trial for these officers has yet to begin.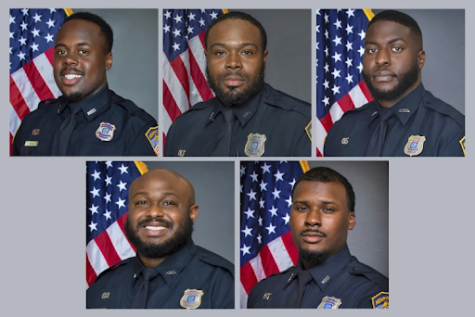 Multiple other officers and deputies tied to Nichols' case have been fired or suspended. Additionally, a 22-year-old man named Monterrious Harris has claimed that a few of these same police officers beat him as well on January 4th, days before Nichols' incident. They allegedly "grabbed, punched, and kicked him for about two minutes, pushing his face into a concrete walkway and leaving him with a bloodied head, a swollen eye, and a gashed leg."
How does Tyre Nichols' story relate to the greater issue of police brutality and the lives of high school students?
An abundance of passionate but predominantly peaceful protests occurred in the month of January following Nichols' death. In Memphis, Washington D.C., Seattle, Detroit, and Atlanta, demonstrators denounced the systemic failure in law enforcement that allowed Tyre Nichols to endure such a savage injustice—as well as the atrocities that thousands of other police brutality victims have experienced. One prominent demonstration in Memphis shut down the I-55 bridge over the Mississippi river. The group's presence and uproarious chants of "no justice, no peace" and "justice for Tyre" forced the bridge to stay closed for almost three hours.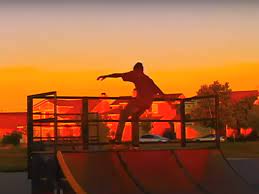 Other people have expressed their sorrow and anger through means outside of the protesting scene. Nichols was an energetic youth group participant and Bible study attendee; appropriately, some churches have held woeful congregations dedicated towards grieving him.
Skateboarding communities across the United States have also made efforts to preserve Nichols' spirit in death. Famous and influential skateboarders Stevie Williams and Tony Hawk expressed their mournful admiration for Nichols, with Hawk donating a thousand dollars to the victim's family-run memorial fund. Thousands of everyday skateboarders have paid tribute to Nichols by organizing honorary skating events, which are attended by numerous lively adolescents who love skateboarding just as much as Nichols did at their age. These young people are walking (or more likely skateboarding) examples that a person does not have to be an adult to loudly and wholeheartedly convey what matters to them.
For more information on Tyre Nichols, his death, and the proceedings in its aftermath, check out the following articles/websites used as sources for this piece:
"Tyre Nichols remembered as beautiful soul with creative eye" from AP News
"Why America's skateboarders are riding for Tyre Nichols" from Independent
"Here is a timeline of events in the death of Tyre Nichols." from The New York Times
"Tyre Nichols: A timeline of the investigation into his death" from ABC News
"What We Know About Tyre Nichols's Lethal Encounter With Memphis Police" from The New York Times
"Police Charged With Killing Tyre Nichols Allegedly Beat Another Man Days Before" from Mother Jones
"Mostly peaceful protests held across the U.S. after release of Tyre Nichols footage" from NPR