Shush and Listen to RUSH!
Måneskin's 3rd studio album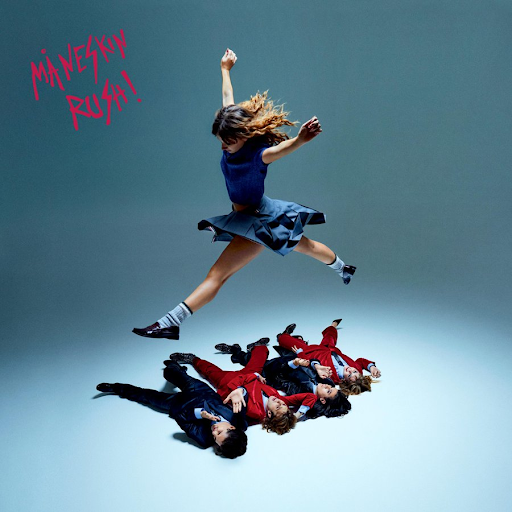 RUSH!, Måneskin's 3rd studio album was just recently released on January 20th, 2023. The Italian rock band consists of four members, Damiano David (vocals), Victoria De Angelis (bass), Thomas Raggi (electric guitar), and Ethan Torchio (drums).  They're a fairly new band formed in 2016. The band has award-winning hit singles such as 'Beggin' (AMA award for favorite rock song, & Billboard Music Award for top rock song) and 'I Wanna Be Your Slave' (MTV Music Video Award for best alternative video) which blew up online.  Most recently, they were nominated for the 2023 Grammys Best New Artist category.
To begin, I would consider myself a fan. That being said, I don't have much to compare the songs with. 
 Here are my thoughts and summary on the tracks:
MAMMAMIA: First single released prior to the album being announced. It was written to make fun of all the criticism surrounding the rumors about the band. 
"They treat me like I did something criminal. All eyes on me, I feel like I'm a superstar." Even with all the attention. Haters have nothing on them. Very upbeat and fun.  Even Victoria De Angelis herself said, "It's a very silly, careless song and we've never done something like that before. It came together very naturally. We just tried to have fun and enjoy it."
SUPERMODEL: A story about a '90s supermodel' living the most glamorous life while things aren't as amazing and luxurious as they seem. With her boyfriend being the 'rock'n'roll'. The beat is super clean and it's a pretty short song coming in at two minutes and twenty-eight seconds. 
THE LONELIEST: Hands down, my favorite song. The track is considered a sad rock ballad and is about leaving the person you love. 
"You'll be the saddest part of me." and "You're still the oxygen I breathe." Saying that they'll always have a piece of them, even when they're gone. The song starts off very slow in the intro and picks up significantly by the next chorus. The guitar solo towards the end has to be my favorite part, leading into the final verse. 
GOSSIP (feat. Tom Morello): "Sip the gossip, burn down your throat" "So c'mon, let's try, It's just a taste." About the Hollywood image and how keeping up rumors keeps up popularity. As well as the public knowing through gossip itself, celebrities personal lives, and what's behind closed doors. I really liked the metaphors and underlying message behind this single. Very drum heavy and very captivating. 
TIMEZONE:  A slower song about longing. "The only thing that keeps us apart is a different timezone" meaning the single obstacle in the relationship is "seven thousand miles" which is the approximate distance between Los Angeles and Rome. Cute, but not as high on my favorites list as I'd like it to be. Mainly because it's kind  of repetitive. 
BABY SAID: Personally, I think this song is top-tier. Super catchy lyrics and beat. It starts by asking questions you'd normally ask on a first date and yearning for a romantic connection while the other person has more desire for a physical relationship. While in the end, everything works out because of compromise and communication. 
MARK CHAPMAN: First song sung in Italian out of three on the album, this track had one of the most upbeat choruses as well as an awesome buildup bridge in the middle leading to a crazy guitar solo. Forever obsessed. 
Overall, RUSH! Is a super upbeat album with guitar, drum, bass, and vocal features. All of the tracks have deeper meanings than what's on the surface. Before the release, there was quite a bit of marketing on Måneskin's part, which was great for promotion in the end. So besides seeing publicity from the band themselves, I hadn't seen any gained traction from people in my personal life. I really enjoyed this album and so did the rest of Måneskin's following.
RUSH! And listen to this!!
What do you think of RUSH! ? Let us know in the comments!