Top Haunted Houses to Visit, Rated by Scare Factor
Each Halloween season, all kinds of people gear up for the notorious haunted houses that sweep the nation. In Colorado, there are plenty of scare-worthy options. Local, affordable, and popular haunted attractions near Lafayette include the Thirteenth Floor, Terror in the Corn, and the Frightmare Compound. Here's everything you need to know before visiting each attraction: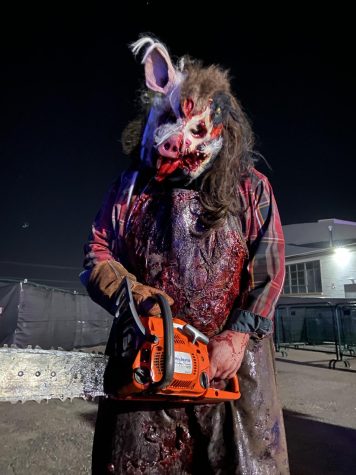 Thirteenth Floor
Scare Rating: 6/10
The Thirteenth Floor, located in Denver, is one of the most infamous and popular haunted houses to visit. It is a thrilling experience full of fright and fun. This year's 2022 haunted house themes included: 
Primal Fear: Stuck in a cabin, in the middle of the woods, the guests encounter the mythical beast, Bigfoot. 

Midnight Mania: A college frat party murder frenzy. 

All Hallows Eve: Every year on Halloween, cursed trick-or-treaters come looking for new members, blood, and candy. Don't let them infect you, or you'll become one of them.
Ticket pricing starts at general admission for $25.99 per person, Fast Pass goes for $35.99, Skip the Line tickets cost $45.99, and lastly, the most expensive is Platinum VIP (add-ons included) for $100.99. 
Aside from the main haunted house attraction, there are additional events offered to those who pay an extended price. These include axe throwing, mini escape games, and a sensory overload experience. 
The Thirteenth Floor also offers conveniences such as free and/or paid parking, food trucks, group photos, and handicap accessibility. One thing to look out for is that groups of more than 10 people or more are not permitted. 
The Thirteenth Floor is great for people who are looking for a mellow scare and are more focused on an immersive setting. Their attention to detail in the props and animatronics was fantastic; however, there were some missed opportunities for actors to jump out. It became anti-climactic in some areas, but enjoyment depends on the scare you're looking for!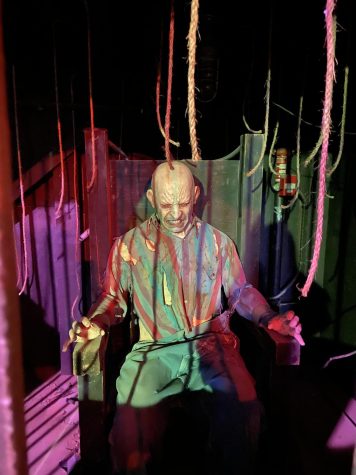 Terror in the Corn
Scare Rating: 9/10
Terror in the Corn is another beloved haunted house in Colorado. Located in Erie, this haunted house provides visitors with a unique experience! Not only is Terror in the Corn a haunted attraction, but it is also a part of a family-friendly festival. The Anderson Farm Fall Festival provides plenty of not scary activities to do such as a corn maze, petting zoo, pumpkin patch, etc. After dark, the list grows with more adrenaline-packed activities which include zombie paintball, and the notorious Terror in the Corn. 
This year's 2022 haunted house background story surrounds a small town, Raven's Gulch. The town has been abandoned by humans and now crawls with evil and deranged creatures. Now, any human who dares to wander through after dark will reap the consequences. 
Terror in the Corn is open on Thursday-Sunday from 7-10 pm. Ticket pricing varies depending on the day you visit and the type of tickets you purchase. Starting with general admission, on Thursday the tickets cost $35, Friday and Saturday cost $39, and Sunday is $37. Quick pass tickets cost $50 on Thursday, $54 on Friday and Saturday, and $52 on Sunday. Lastly, for immediate access to Terror in the Corn and a goodie bag worth around $165, you can buy the platinum pass for $125. *Note: Any Terror in the Corn ticket includes access to the fall festival, however, fall festival tickets do not include access to Terror in the Corn. *
Terror in the Corn is perfect for thrill seekers who prefer more thorough use of actors and jump scares. Terror in the Corn used large amounts of space to create the feel of desolate areas, like the vast and empty corn fields, allowing for scream-worthy scares! Something to look out for is that the haunted house is mostly outside, and weather can play a large factor in your experience. Also, due to long lines, they may start sending people in carelessly, meaning it is easy to catch up with other groups. This can slow the process down and ruin some of the scare-factor.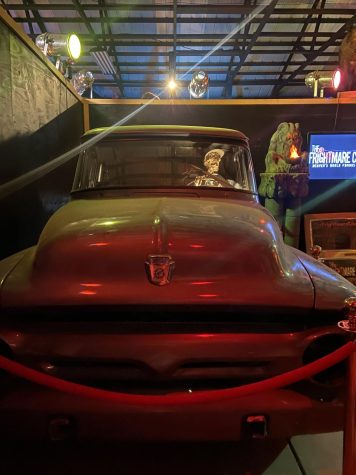 The Frightmare Compound
Scare Rating: 8/10 
Lastly, the Frightmare Compound is a fan favorite among Coloradans. It is located in Westminister and is open Monday through Sunday from 7-10 pm, except on Fridays and Saturdays, when they close at 12am instead. 
The Frightmare Compound prides itself on its scary past. It is based on the myth of a government project gone wrong, a mad scientist determined to take the experiments a step further, and a man by the name of Brad Holder who founded the Frightmare Compound. As you walk through the attraction, it is set up to replicate the secret project and the monstrous creatures who were created there. 
The Frightmare Compound ranges from $29.99-$54.99, depending on the ticket you purchase. They offer General, VIP, and Immediate Admission. For large groups, the Frightmare Compound is very flexible. They even offer discounts that vary based on the number of people in your group. 
Other than the main haunted house attraction, for an additional fee, you can participate in plenty of other activities such as a monster museum, mini escape rooms, and a coffin simulator ride. 
The Frightmare Compound utilized its setting perfectly, which made the attraction more interactive. Attention to detail played a huge role and was executed very well. Alongside the setting, the actors were fully immersed in and able to act out their characters. All of these factors combined create a captivating experience. One thing the Frightmare Compound could have done better was manage the groups entering the house at a slower rate. Similar to Terror in the Corn, it was easy to catch up with others, which partially spoiled the experience and slowed things down.