Following Student Discontent, Title IX Council Hosts Informational Meeting
CW: This article addresses issues surrounding discrimination, and sexual assault/violence. Please read at your own discretion. 
 In the wake of district-wide discontent regarding Title IX issues, Centaurus students voiced their opinions through various forms of activism, ranging from bathroom graffiti to putting  up flyers containing QR codes in order to spread the word and get their peers involved in issues of sexual assault and harrassment. 
Although Title IX has been in effect since 1972, many people in BVSD are only just becoming aware of what exactly it entails. In simple terms, Title IX is a legal act preventing sex-based harrassment in any institution receiving government funding– including public schools. Following a Title IX lawsuit against Fairview High School and the controversy surrounding it in the past years, concerns are growing around the district. Title IX is generally responsible for providing support to students in instances of harassment or assault, but many students at Centaurus feel that it isn't doing what it should. 
Eventually, a group of students approached the district, asking for their feelings to be heard. In response, Elizabeth Francis, the Equity Council Title IX coordinator, held a Q&A session with students on December 2nd in the CHS Library to address their concerns. 
One of the students present at the meeting offered to do an interview to help spread the word. Anna Adams (she/her), a senior at Centaurus and founding member of the Title IX committee, had a lot to share about the future of Title IX in our community. The committee was founded only last year, and she said they are "just starting everything that needs to be done and what [they] want to do", but they have big goals. One of the main points she made was that education for both faculty and students was the first step toward making change. Some of the committee's hopes are to establish a curriculum that is mandatory for graduation, change classroom environments by training teachers, and start education about Title IX at a middle school level. Despite how new the committee is, and how lofty their goals may seem, they have already begun many projects. They are working on creating a system for students to better understand the support available to them,  and the entire committee (both faculty and students) are working on furthering communication. Anna's closing statement was, "It's so important to keep a conversation [going], because we're all working towards the same goal."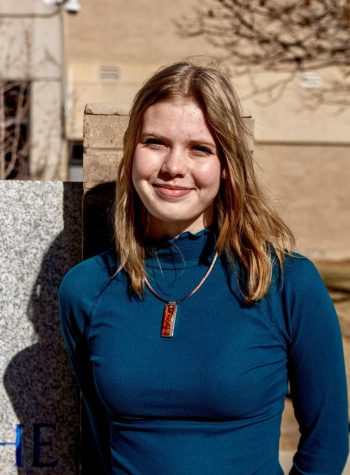 Anna's sentiment was echoed throughout the meeting. Elizabeth Francis said that one of her priorities was to "connect students so that we're working together instead of feeling opposed." 
One of the main concerns of students that came to the meeting was that administration isn't offering enough support for Title IX-related issues. One student, when asked why they had attended the meeting, said "I came because I feel like almost nothing is being done [about] people who have sexually harassed or assaulted another student". Attendees had various questions about what actions the school takes in a Title IX case and how affected students are supported. Francis responded by overviewing some of the complicated processes that go into a Title IX case. She explained that because the school often has to work with law enforcement and abide by certain privacy laws, the disciplinary action might not always be obvious. She emphasized the fact that, although disciplinary action can't always be taken, "We always and forever can support that student at school". She hoped for students to understand that there are many support measures the Title IX committee is trying to put into place, including  posters that are being hung up at every high school across the District – in libraries, cafeterias, and bathrooms. The posters have a QR Code to the reporting form where students can report things directly to Ms. Francis. 
But is that sentiment enough for the students?
Many students were still saying that the support offered isn't always enough, and that they can't trust the system to support them. A student asked, "What is being done for students that don't entirely trust the system?" Francis again tried to emphasize keeping an open line of communication and feedback in order to improve the situation. She asked what students felt was the reason they didn't have faith in the administrative systems put in place. The response was "It felt like [the] administration forgot [the reporter of the incident] ever existed". 
The meeting showed that the student body holds an extreme distrust for the system and administration when it comes to Title IX cases. However, groups like the Title IX committee are working to open up communication and rebuild trust. Important work is being done by both the students that came to the meeting and those on the Title IX committee. The first step towards creating a more positive environment here at Centaurus is getting involved and speaking out so that change can be made.