Eco-Warriors Fighting For Recovery
For Earth Day 2022, Eco-Warriors has developed an extensive and ambitious campaign targeted at resiliency and recovery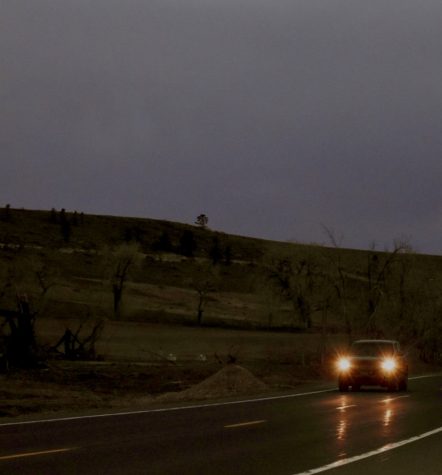 Driving past the charred land that's barely beginning to recover from the ferocity of the Marshall Fire, it's easy to feel overwhelmed at the devastation inflicted from the worsening climate crisis. Many actions seem abstract and ineffective. But Centaurus' Eco-Warrior club has been hard at work forming strategies for climate resiliency and recovery on a local level. 
For Earth Day 2022, Eco-Warriors has developed an extensive and ambitious campaign in partnership with Tree-Plenish,  a national non-profit organization that works with schools to plan tree-planting events. The mission of the organization is to help schools offset paper usage by planting trees in order to replace those cut down to fuel the school's paper supply. And originally, this event was meant to be just that. But after the flames, the club pivoted towards recovery efforts. Originally, the event was planned to be just CHS, but then the club learned that Peak-to-Peak had also been planning an event. Word spread, and now 5 schools (CHS, Boulder HS, Fairview HS, Monarch HS, and Peak-to-Peak charter school) are collaborating on the event. They have now surpassed their tree planting goal of 1,200 , and plan to plant over 2,000 trees in Boulder County.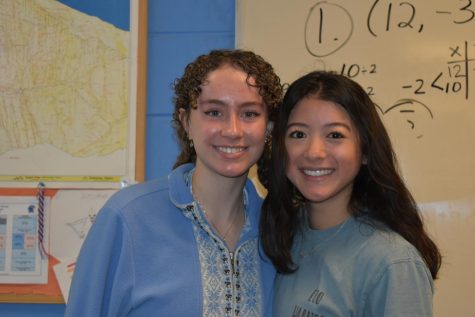 Club Presidents Caroline Armstrong (she/her, 12th grade) and Ava Moorhead (she/her, 12th grade) have been planning the event since last semester (with plenty of help from the 20 or so other club members). "Our goal is really to boost the community after the fire", said Armstrong.  The statement on the event website reads: "The Marshall Fire, having decimated the mental and emotional pieces of our community just as much as the physical parts, illuminated the major issue of our modern age. While it is difficult to attribute any one event to the general trend that is climate change, it is impossible to refute that this was a direct result of global warming. As the Colorado community continues to support the victims of the devastation, high school students in Boulder Valley School District are stepping up   to attack the foundation of the disaster – climate change itself" .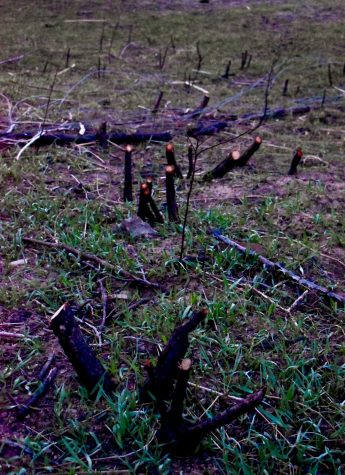 The fire, the most destructive in the state's history, burned over 6,000 acres in and around Boulder County, destroying or damaging over 1,000 homes. It burned in late December, extending the state's fire season by almost 4 months. The climate crisis has undoubtedly reached the Boulder County community, and action items like the tree planting event are attempting to prevent more damage. 
The club will be planting four types of trees: Eastern Redbud (native), Blue Spruce (native), Douglas Fir (native), and Red Maple (Non-native, but highly adaptable). Each tree is picked specifically for its carbon-sequestering abilities and adaptability to the Colorado climate (as well as aesthetic appeal). Native species are the most useful; because they can mostly survive on their own, without extra water or toxic fertilizers, trees that are well acclimated to the regional climate ultimately will provide the most benefit for the lowest cost, both to the wallet and the planet. And the low maintenance is attractive for residential areas; people want trees that are easy to care for. 
Currently, the saplings stand at about 1 foot, so residents don't even need a plan yet. Moorhead stated "The saplings are really small, so you can even plant them in a pot.You have some time to [figure it out] and plant them." 
Along with the individual residential orders, the cities of Louisville and Superior each have purchased trees to be planted on public land. Moorhead emphasized the community focus of the event. "The community piece is really important. Community members can have a day of replanting vegetation, boosting morale, and helping fight climate change. …It's a really good thing to do for the environment". 
The campaign provides a really easy way for people to get involved in climate action. It's low cost (saplings are only about $5 each, and Eco-Warriors also can provide some scholarships), low maintenance (volunteers will come and plant the sapling for residents, or they can pick it up at the event), and high in value: one adult tree can absorb up to 48 pounds of carbon per year, depending on the species. 
That's around 96,000 less pounds of carbon in the atmosphere, per year, as a direct result of this campaign.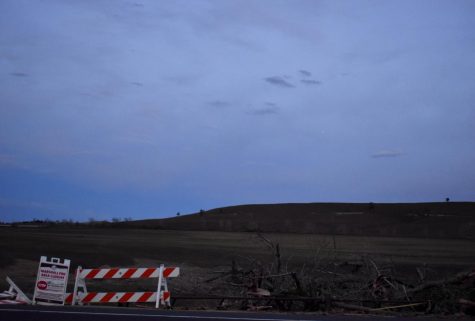 Although the deadline for ordering trees has passed, community members can still assist with the event by volunteering to plant trees on April 22nd (Earth Day), a day off for BVSD students, or by participating in an Earth Day protest led by Fairview students Emma and Molly Webber. To sign up for volunteering, click this link which will take you to the event website.  Information about the protest can be found at Emma Weber's instagram account, @emmawestweber. 
"It's super easy to volunteer…One of the event sites will be at CHS. They are three hour shifts, and it is required that your group has one driver so you can drive to plant the trees. But it's really accessible to students," explains Armstrong.  More information can also be found at the instagram account, @bvsdtrees. Organizers urge students to follow and repost information so it can reach the most people. 
With the saturation of distressing climate facts and events occurring these days, anxiety and inaction are widespread. It's hard to act when it feels as though it's already too late. While it is too late for what was destroyed during the Marshall Fire, it's not too late to work to prevent future fires and climate disasters. And Centaurus Eco-Warriors are leading the charge.