First Look at Centaurus Theatre Company's Production: The Taming of the Shrew
Here's a look into next week's performance of
The Taming of the Shrew
directed by Jay Kinsel. Show dates are November 11-13 at 7:00 pm, with a matinee on November 13 at 2:00 pm, at Centaurus.
The Taming of The Shrew is one of Shakespeare's most famous works, a comedy telling the story of Petruchio, a man enlisted to marry the tempestuous Katherine and "tame her". Petruchio seeks her fortune and he does not value her. She wants nothing to do with the match. Meanwhile, Luciento pursues the beautiful and kind Bianca, Katherine's younger sister. Unfortunately, Bianca's powerful father has declared that no one will court Bianca until Katherine is married. Full of complex plots and twists, this play will provide an exciting take on a beloved classic.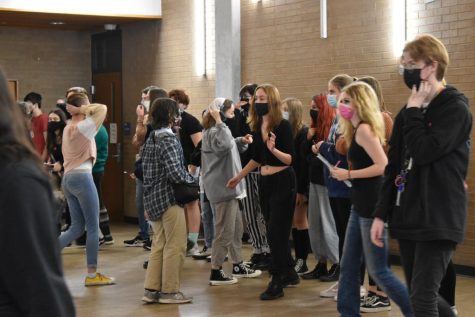 Our tour started backstage, in the busy costumes department. Costume designer Ava Zackoff (she/her) told us about the making of the classic Elizabethan era clothing. She described how this year " brings the training of a lot of new people in the costume department. Theater during Covid-19 has been a big learning curve for everybody in the productions. A large portion of the clothes is thrifted and altered. However, many clothes are also made from scratch."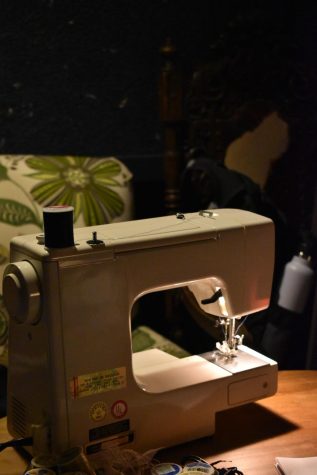 One of the many goals for this production is to make Shakespeare more accessible for our generation. This showing of The Taming of the Shrew is more funny and adapted for us to enjoy. Violet Lafond-Patterson (she/her) is an actor in the production and said that she enjoys meeting new people and that she is excited to see how the dynamic between the lead characters unfolds. She told us the set for the show is wonderfully made and took very long for the stage crew to construct. 
The Centaurus Theatre Company is working incredibly hard every day to have our community see this production. We encourage you to go and see Centaurus's adaptation of The Taming of the Shrew! Buy your tickets today at https://www.centaurustheatrecompany.com/