What Students in Colorado Need to Know about COVID-19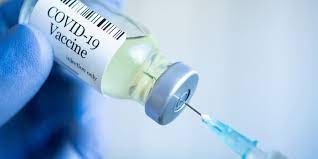 What Students in Colorado Need to Know about COVID-19
So many things have been going on with COVID-19 and it can get confusing with all the information. Here is a breakdown of what students need to know about the virus and vaccine news.
The amended Executive Order allows fully vaccinated people to go without their masks in public indoor areas. This does not apply to public transportation, or establishments who have their own regulations. This could be a sign that as a state, Colorado is moving in the right direction in terms of public health and safety. Keep in mind that everyone who still isn't fully vaccinated cannot take advantage of this new order. We still need to wear our masks, wash our hands, and stay appropriate distances away from others. 
The virus is still running rampant around our state and the country as a whole. There are currently 29,436  people hospitalized with COVID-19. The positivity rate has also increased to 5.19%. This is all according to the newest data from the Colorado Department of Public Health and Environment (CDPHE). 
On the bright side, 1,837,138 people have been given at least one dose of the vaccine as of April 5th, and 1,105,853 people have had both doses. The vaccines from Pfizer and Moderna have had a reported 95% effectiveness, this is only when two doses have been administered, however. The Johnson & Johnson vaccine has an 86% effectiveness rating, however it has recently been taken out of general distribution because it has been linked to blood clots.
Coloradans 16 and older are now available to get their vaccines as of April 2nd. Junior at Centaurus, Geneva Ash says that "as long as we prioritize people who are older or are working jobs in which they deal with the public, then there should be no problem giving the vaccine to younger groups." 
In Boulder county there are many places available for 16 year olds to get the vaccine. A couple places open for appointment in Colorado are: The Little Clinic in Erie, Walgreens Drug Store in Superior, and King Soopers Pharmacy in Broomfield. For more locations to receive your vaccine, this website is great source: https://covid19.colorado.gov/vaccine/where-you-can-get-vaccinated#providers
There are trials being conducted for the 12-15 age group, and they will hopefully be able to get their vaccines very soon. Governor Jared Polis says that he wants to continue to prioritize older Coloradans as well as those working in high risk positions like hospital workers and restaurant workers. 
Once people are able to get both doses of the COVID-19 vaccine, they are free to begin to socialize more. Until then, Warriors, we need to be taking care of ourselves and others. The world will be open again, but we just have to wait a little longer.
https://www.webmd.com/vaccines/covid-19-vaccine/news/20210409/us-finally-hits-stride-with-covid-vaccine-rollouts