Girls Golf Team Forms Tight-Knit Community
Centaurus offers a wide variety of sports for students to choose from; from football to tennis, you can always find a sport that fits you. However, many people don't know about girl's golf. The small team only has six students who compete against five other school leagues. Despite their size, the group is full of strong golfers. 
"We all work hard and try to go to a lot of tournaments," remarked Tatum Choi, who has been on the team since their freshman year. "I think we do an admirable job of playing well with so few players."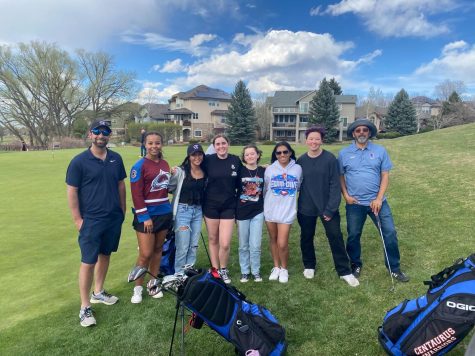 Because it's not the biggest sport, girl's golf is a close group. "It's easy to bond with the other girls," Megan Kelly said. Danielle DeMartin agreed, "You always have these people there for you. And you meet so many people… It's just a really great community." 
In general, there aren't that many girls who play golf. In the United States, only about 25% of professional golfers are women, so there are a lot of growth opportunities (scholarships and careers) for girls who play the sport: "Colleges are hungry for girl golfers right now," commented Centaurus' girl's golf coach Ricardo Cabrera. "Almost every school that has a golf program offers scholarship opportunities."
Julia Love, a senior, is planning to play golf in college. "There is a lot of money that goes unused in girl's golf," she said. But, like any other sport, you have to really put yourself out there to get colleges to notice you, and truthfully, getting that money is not as easy as it may seem. Still, Julia received multiple offers and is planning to go to Dordt University in Iowa.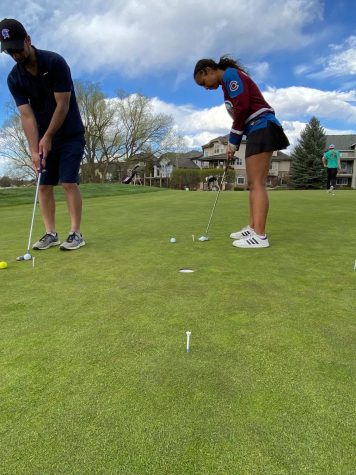 Though sometimes overlooked, girl's golf is a great sport. Full of close friendships, this hardworking team is a great community to be a part of. Plus, there are a ton of scholarship opportunities for those wanting to continue playing beyond high school.