Centaurus Students Participate in National Walkout Against Gun Violence
On Wednesday, April 5th, a mass of Centaurus students participated in a school walk-out and die-in, aiming to concentrate local attention on American gun violence and the ignited sociopolitical dilemma surrounding it.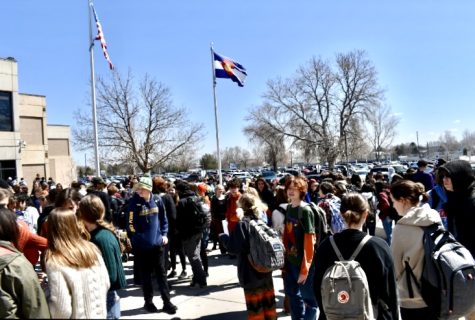 At 12 p.m, in unison with thousands of students nation-wide, dozens of Centaurus students walked out of school and took to the sidewalks bordering South Boulder Road. They streamed towards the intersection of Highway 287 and congregated onto 4 street corners; as traffic lights changed to allow the flow of pedestrians, students used crosswalks as opportunities to directly attract the notice of driving passersby. Participants held up signs with handwritten messages and shouted various chants (e.g. "Hey! Hey! Ho! Ho! Gun violence has got to go!) protesting gun violence. Every few seconds, car and truck drivers could be heard showing their support for the movement by honking loudly and repeatedly.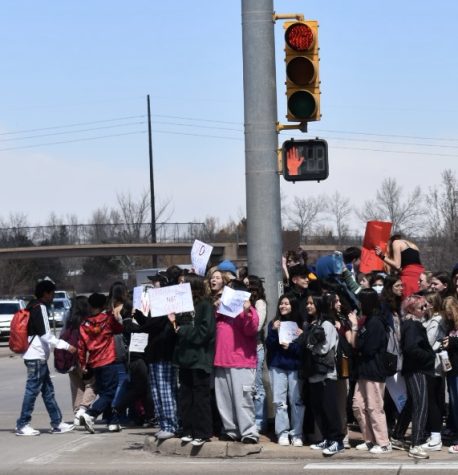 While attending the walk-out, Centaurus senior Charlotte Staniforth (she/her) told The Warrior Scroll, "The government isn't doing anything to protect our schools. There's hundreds of shootings happening every year, and kids are scared to come to school."
At about a quarter 'til 1 p.m., students remerged and returned to Centaurus High School the same way they came. They gathered outside the front of the school entrance and held what is known as a "die-in": a demonstration in which "participants figuratively 'drop dead' on cue", as described in an article from Political Violence at a Glance. The use of this powerful, visceral form of protest was an attempt to further emphasize the life-threatening nature of firearms and their deadly impact on children.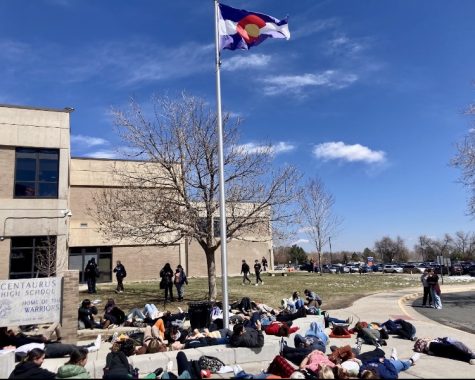 Gun violence is a frightening, often lethal threat to public safety that has permeated the United States for decades, particularly in densely populated spaces (e.g. schools, universities, and other large public gatherings). Within K-12 schools specifically, the Washington Post wrote that more than 349,000 American students have experienced gun violence since the infamous April 20th, 1999 massacre at Columbine High School, an event some credit as the spark of the modern era of gun-terror. According to the Sandy Hook Promise, 12 American children die from gun violence and 32 more are injured on a daily basis.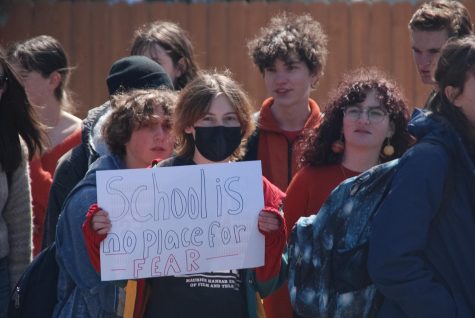 The Centaurus protest—one of 30 Colorado school walk-outs and hundreds more across the United States—was primarily prompted by a recent shooting at The Covenant School in Nashville, Tennessee. On March 27th, 28-year-old Ashley Hale fired 152 rounds while inside the private elementary school. She killed 9-year-old students Evelyn Dieckhaus, Hallie Scruggs, and William Kinney, 61-year-old substitute teacher Cynthia Peak, 61-year-old custodian Mike Hill, and 60-year-old head of the school Katherine Koonce. Metro Nashville Police fatally shot Hale minutes after they received the first active shooter call. 
A shooting more local to Centaurus that also fueled student activists occurred on March 22nd at East High School in Denver. 17-year-old Austin Lyle was undergoing a required daily weapon search due to a report the week prior that he'd been seen with a gun when he brandished a firearm, injuring two school administrators and then fleeing. Lyle's dead body was later found nearby his abandoned vehicle in Park County. A subsequent autopsy confirmed his death as a suicide via "self-inflicted gunshot wound."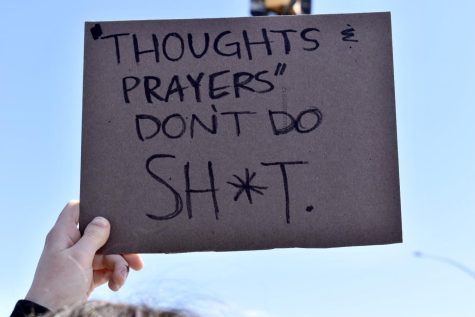 American students have become increasingly familiar with the tangible presence of gun violence in their lives., "There have been more mass shootings than days [so far] in 2023", stated an article by ABC News—a year that is not even half-way through . The Gun Violence Archive distinguishes a mass shooting by 4 or more gunshot victims. In 2023, there have already been 13 school shootings, with the Tennessee incident classified as a mass shooting and the remaining 12 all involving at least one injury or death.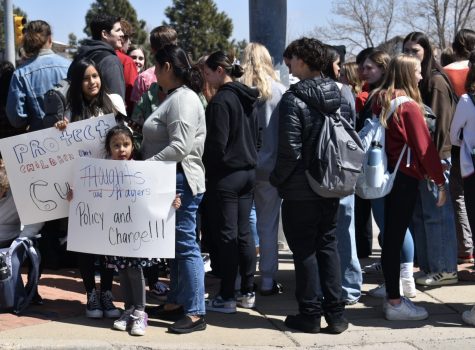 In Colorado, legislation advanced through the Senate on March 8th that would make significant changes towards the state's gun control if officially enacted. This legislation would raise the youngest age able to buy a firearm to 21 years old, repeal limits preventing civil lawsuits against manufacturers and merchants of firearms, and improve a "red flag" law that would grant teachers, psychologists, and other professionals the ability to ask a judge to temporarily confiscate a person's gun if deemed a threat to society.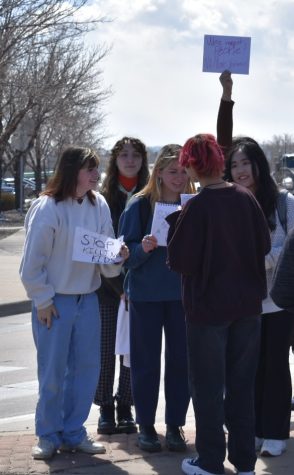 Colorado already has tighter gun laws compared to many other states, as it was ranked the 15th strongest in the United States in 2020, but these laws are not flawless fixes and cannot prevent Coloradans from purchasing firearms out-of-state. Gun control activists in and outside of Colorado continue to advocate for federal regulation ensuring that gun violence within the United States is reduced—and ideally, eventually eradicated.