Lafayette Fire Department Issues a Cease and Desist against CHS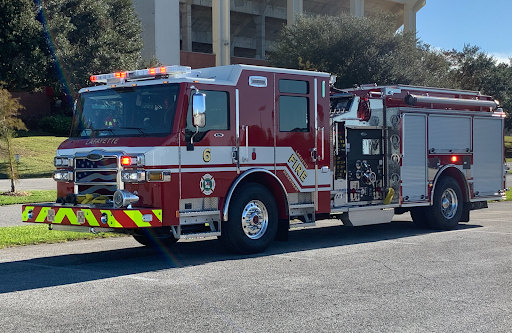 This article was produced as part of our annual satire edition, and is entirely satirical. 
After this month's fifth fire alarm was pulled, the Lafayette Fire Department sent an email to Centaurus admin titled "Please, for the love of God, just stop". Centaurus alone has been responsible for 45% of calls to the fire department and many hours of paperwork for each attending firefighter. Between chemistry presentations of exploding balloons and the horrible cooking abilities of the engineering department, the fire department can't catch a break. "It seems like every time we pull back into the station, we gotta turn right back around," stated a firefighter. The Department, finally deciding that legal action was the only option left, delivered a cease and desist order to Principal Ryan's office. "I've had it up to HERE" another disgruntled officer stated after having to abandon his lunch to make sure burnt popcorn didn't pose a threat.
Albeit disruptive to classes, the weekly evacuations have offered students a breath of fresh air during the day and the opportunity to escape things like physics tests. "It's just fun to wave to passing cars," a sophomore stated, as they motioned for a truck to honk their horn. 
However, Lafayette FD's cease and desist marked the end of the weekly interruptions. In order to comply, the administration has revoked all microwave privileges from the engineering department effective immediately and until further notice. Mr. Thomas countered, "If there's a button for popcorn, and I'm trying to make popcorn, why shouldn't I press it?" bringing up a great point for another time.
In the meantime, Centaurus and its staff are all trying their hardest to not accidentally light anything on fire, which is a surprisingly hard struggle. Turns out, it's not just sensitive smoke alarms like we had thought and blamed, but a problem of us burning, melting, and igniting a lot more than we probably should. And finally, the Lafayette Fire Department can rest easy knowing that Centaurus won't cry wolf again…hopefully.