Centaurus Theater Company Performs Spring Musical "City of Angels"
With Spring comes Centaurus Theatre Company's annual musical. This year they performed City of Angels, a musical by Larry Gelbart that follows two parallel storylines. One follows an author, Stine, as he struggles to adapt his novel into a movie production, while the other takes place in the story he is creating. What makes the Centaurus theater company's production of this musical so memorable is the amazing costumes, set, and overall creativity put into every detail. This show was around 3 hours of creative storytelling, memorable sets, and impressive musical bits, making an overall great experience. It included 48 scenes, 24 set locations, over 200 costumes, and much more. The actors did amazing, creating a humorous but dramatic tone throughout, and did great in the musical pieces. Not to mention the wonderful addition of live music played directly under the stage from Centaurus students as well. To see all the people that contributed to making this musical as excellent as it is, you can learn more about the cast and crew at Centaurus Theatre Company's Instagram page or the Centaurus Theater Company Website.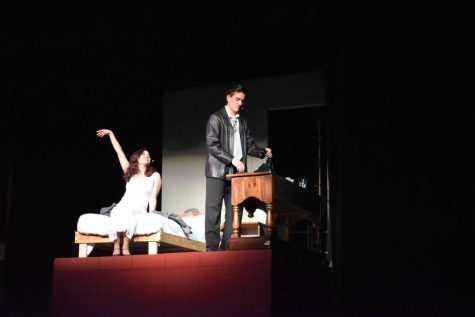 Not only are actors at work here, but there is also a lot of behind-the-scenes work. There are 8 different departments that contributed to the execution of the show. Set construction, sound design, prop design, lighting design, costumes, hair and makeup, stage managing, and front of the house were all different departments that worked together to make the creative ideas into reality that brought the show to life.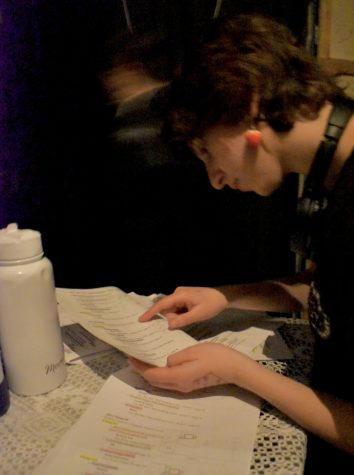 The show was performed March 8th – 11th with times varying from 2 pm to 7 pm depending on the day. Look out for the upcoming student-directed One Acts later this semester! To learn more about the CTC  or join theater  you can visit the Centaurus Theatre Company website.